Re-imagining stores: Digital Retail
Businesses are just starting to differentiate between long-term trends and shifts that are specific
to the pandemic as economies all over the world are still in the process of recovering from the
COVID-19 crisis. Retailers and companies who have vertical integration in their supply chain are
not excluded from this process. Many retailers are beginning to rethink the future role of their
brick-and-mortar locations in light of the consistent growth of e-commerce as well as the shifting
behaviours and expectations of their customers.
According to the data collected from consumers, in-store purchasing will continue to exist;
however, it will operate differently than it has in the past and will demand new mentalities and
capacities. In particular, by providing online-to-offline (O2O) services and by acting as strategic
assets in the competition for same-day delivery, physical stores should play an important role in
the future network of an omnichannel player. This is because of the importance of online-to-
offline (O2O) services. This integration can take place in a variety of ways, but the broad strokes
of it can be broken down into three categories: businesses can keep their existing layouts,
completely turn into dark stores, or become a hybrid of the two. When choosing amongst these
models, businesses will need to rethink economics in addition to considering a wide variety of
customer, infrastructural, and store operations-related problems.
Retailers and vertically integrated companies may begin the process of optimising their physical
footprint by following these four fundamental steps. The purpose and layout of brick-and-mortar
locations will differ from one firm to the next, but these steps will help them begin the process.
They ought to educate themselves on the latest market and customer trends, evaluate the gaps
in their in-store capabilities, get started on a modest scale, and simultaneously prepare for a
more extensive, holistic transformation journey. Omnichannel players who are capable of doing
this well will be in a strong position to prosper in the rapidly changing consumer environment
and even help to influence it.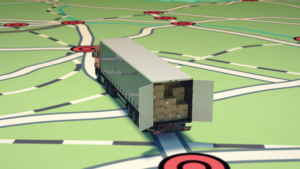 Effects of The Pandemic
Even before the pandemic, online business has been on the rise for several years. This trend is
expected to continue. Not only did the global health crisis hasten this process, but it also
demonstrated that sales conducted online are likely to remain in the foreseeable future. By April
2022, retail trade had nearly reached its level prior to the COVID-19 pandemic. However, the
share by channel had shifted; online orders were 28% greater than they had been before the
pandemic and this number just continues to rise.

However, this does not mean that shopping in stores will become obsolete. The advantages of
brick-and-mortar shops go much beyond their proportion of total sales. The rise of omnichannel
shopping can be seen by the fact that approximately 60–70% of customers across all categories
conduct research and shop both in physical stores and online. When trends in overall sales at
brick-and-mortar stores are examined simply in terms of the channels through which they are made, the potential role that these stores may play in the shopping experiences of omnichannel
consumers who go on to make purchases through other channels is overlooked.
When senior executives from ten of the largest retailers in North America were asked about the
significance of brick-and-mortar locations, they reported that during the pandemic, their
companies had witnessed significantly higher rates of e-commerce growth in sales areas that
had a physical presence in comparison to areas that lacked any retail establishments of any
kind. In particular, the presence of the brand has a considerable halo impact on the sales made
through e-commerce.
It is abundantly clear that traditional brick-and-mortar retailers continue to play an essential part
in omnichannel networks. Nevertheless, the best configuration will be different for every retailer
as it depends on surroundings and culture.
Defining the Role of Physical Stores
Because of this change in consumer behaviour, retailers and brands that have vertical
integration need to adopt a more comprehensive perspective on the advantages of having a
physical presence. Both online and offline channels can no longer be considered alternatives or
rivals to one another. Instead, they are becoming increasingly complimentary; internet channels
give convenience to customers, while offline channels offer significant chances for consumer
connection, brand growth, and in-store pickups.

When it comes to the reconfiguration of their locations, omnichannel players have three primary
options to select from (Exhibit 1). Archetype 1 keeps the same configuration as the physical
store's floor plan, but adds an additional layer on top for online picking and pickup services. The
order pickup process is moved to a different section of the floor plan in Archetype 2. The third
and final pattern entails completely converting the retail space into a dimly lit establishment.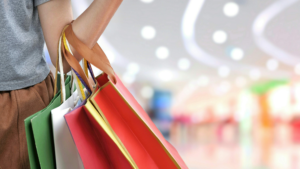 Creating an in-store shopping experience by utilising digital technology
An established men's clothing business, for example, that offers customers a cutting-edge
online shopping experience utilises modern technologies. Customers today can actually use
their mobile phones to scan product tags and instantly look up product information. Some even
offer them the ability to select their size and have it sent directly to the fitting room within thirty
seconds. Some stores offer modern shoppers the option to conduct a self-checkout at stations
located throughout the store or in dressing rooms. A great example of this is Amazon.
Introducing an innovative online concept store
Digital tablets are being introduced in place of the traditional, laminated paper catalogues and
stock checkers. (Learn more on this in our [blog title] and link to our digital catalogues blog)
Additionally, digital products and sales displays are becoming interactive and dynamic. Physical
stores are even placing "fast track" collecting terminals in that can fulfil online purchases in 60
seconds or less. The staff receives advanced training in order to become fully enabled
"navigators", as they call them, meaning people able to assist customers in making the most of these newly available digital tools. All tools that make the modern shopper's life easier, and
much more efficient. Shoppers demands are being heard.
Getting the role and layout of their physical stores right will be important for many vertically
integrated brands and traditional retailers who want to compete in a world that is becoming
more and more digital. But rethinking the store strategy isn't just about making things more
efficient or staying relevant. Innovative stores that are part of efficient omnichannel networks
can be key to stand out and set retailers and brands with vertical integration up for success in
the post-pandemic world.