Fashion Buying in the Post Covid Era
The recent pandemic's toll on the fashion industry was anything but passive. The pandemic has managed to shake some of the industry's core sectors and foundations, leaving the fashion world in a state of dire uncertainty, paving the way for an immediate structure change.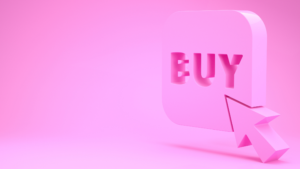 The world keeps talking about the pandemic's effect on individuals, hospitality and front-line medical workers. However, no one seems to be speaking out on the fashion B2B industry effects and how the structure of the business had to be re-modelled with all customers migrating online. 
Let's dissect the initial impacts of the pandemic on the fashion B2B industry in 3 simple steps.
The supply chain has been demolished. The vulnerability of the supply chain has been exposed, and not just because China had to shut hers down for a long period of time. Markets around the globe were failing to stay productive, standing still while the pandemic invaded factories and disrupted all sea and air freight. This immediately impacts our following point.

Orders. Retailers were forced to cancel orders and dramatically reduce inventory. Which leads to a great shift.

Buyers turned digital, and never looked back.
Businesses found themselves stunned, not being equipped with the tools to evolve and meet the customer's new buying habits. Google has conducted a research proving that 63% of shoppers are still starting their purchasing journey online. This just goes to show how a retailer today must try to keep their consumers engaged digitally, at all costs.
B2B portals like Kingpin have been brought forward to tackle these post-pandemic issues, realizing that businesses should be fully prepared to adapt to the 'new normal' of post-pandemic retail.  B2B Platforms have introduced a new way of buying. By making retailers the sole supervisors of their products, they're putting them in charge of the process and making them meet customer needs. This all happens through a one-click access platform.  
New, virtual technology tools are becoming the new necessities for B2B and they started seeking for more flexible payment options. B2B wholesale portals provide the ability to split payments and pay from wherever you might be in the world. This is a flexibility retailers look for. 
Needless to say, post-pandemic buying for retailers has also definitely raised the bar for curating more personal customer experiences. Being able to view a full product collection, buy and track orders on one sole platform, has changed the game for many global brands.
As a result, multi-channel selling is becoming essential. With B2B portals dominating the fashion buying industry, streamlining buying processes are providing easy, hassle-free solutions. 
Covid-19 has unquestionably highlighted the unpreparedness of brands. This brought about a new way of buying that involves faster purchases, one-click orders and digital methods of personalisation. Make sure to learn more on how to invest in a B2B portal as it seems that these new buying habits are here to stay. Register on our kingpin portal and unlock your wholesale potential.