E-commerce Testing: A Comprehensive Guide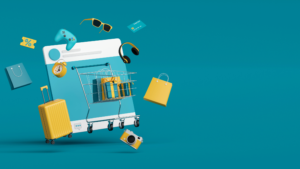 With online shopping becoming a preferred destination for more and more buyers, it becomes not just important but vital to every e-commerce business that they optimize their platforms for the best user experience. It's a no-brainer that a vibrant website with outstanding performance and UX features will enhance online sales. For these reasons and more, it's important that a website be tested thoroughly in all aspects before it is deployed to users, and regularly afterwards. This practice is called e-commerce testing. 
To describe briefly, e-commerce testing is a process used to evaluate and assess e-commerce websites and applications to ensure their proper operational functionality with no performance and/or security issues. The idea behind this exercise is to consider and target different designs, specifications, traits, functionalities, pages, and features of the website, which are vulnerable to various risks and issues related to the performance of the website.
In this article, we will examine various aspects of e-commerce websites & applications testing, including the risks that testing can prevent, crucial test cases, and important features to test.
Let's get right in.
Quality risks that e-commerce testing can prevent
In addition to helping you prevent customer dissatisfaction, revenue loss, and damaged brand reputation, an effective e-commerce solution can also help you uncover and avoid various other risks which are quite very common and include the following:
Unavailability of online store
Weak search functionality/slow loading speed
Poor shopping cart functionality, and
Misleading analytics
8 key e-commerce website test cases
Test cases are basically the real or scripted scenarios created to check the functionalities of an e-commerce platform. We have compiled a comprehensive checklist and the most crucial test cases that your e-commerce website test needs to focus on:
General test cases
As the name suggests, this component considers the general functionality and performance of the website. This test case pays attention to the smallest details, like the interaction quality of the homepage, navigational ease across the product categories, or the responsiveness of the products upon click, among many other things.
Some general tests in this category include: ensuring clear visibility of the elements like the product, category name, product description, price, etc; and/or proper (re)directing of the website links to the correct product or category pages.
Homepage test cases
More than a simple design feature, your site's homepage is a robust marketing tool. A few things to test:
Does the page auto-scroll, and at what interval does the image refresh?
When a visitor hovers over it, will it scroll to the next one?
Does it take visitors to the right page when clicked?
Is the loading speed impressive?
How's the experience moving from this point to various other pages, such as the newsletter, banners, social media links, etc.?
Does this page appear the same in different browsers, devices, and screen resolutions?
Search test cases
This is the most commonly used feature on an e-commerce website. This makes it necessary to check and optimize so that customers to your website will find it easier to locate the products they are looking for without much hassle.
Recommended products
Often neglected, this element can boost sales for your business. Usually, after a customer buys an item, there's a follow-up session that involves displaying recommended products to them which they can buy further. It's important to add this feature to your e-store and to check that it's adequately functional, because it acts as an anchor to gain the loyalty of customers in the long run.
Check that the only relevant products of interest would be shown to customers. And these should be at the right time, ideally immediately after the customer confirms the order they have made.
Payments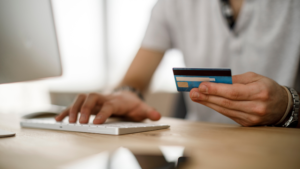 One of the major reasons customers exit an online platform without completing purchase are unsuccessful or failed transactions. This makes payments one of the most important test cases for operating a successful e-commerce business.
A few important things to consider:
Ensure there are multiple options for payment gateways and that they're all properly functional
Can customers check out as guests to make payments or must they register before leaving the site?
Are returning customers required to sign in?
Are all customer financial information properly secure?
Shopping cart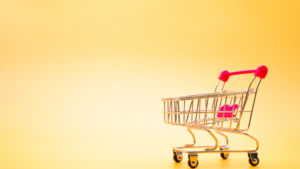 Shopping carts are a primary feature of an e-commerce website, so it requires meticulous testing. A cart allows the customer to easily select and save several items and buy all of them at once. Among other things, ensure (that):
All items and their totals are shown in the cart
There's option to add (or remove) more items to the cart and continue shopping
Accurate calculation of all activities related to your shopping
Option to apply coupons
Taxes apply to locations accordingly
Product details page 
Testing the product page is as important to e-commerce website testing as shelving of available goods is to brick-and-mortar retail stores. This makes it immensely important that you test the products for proper display.
The product page typically should display useful information, such as product description, image, specifications, pricing, reviews, shipping options, and stock availability details.
Post-order test cases 
After an order is placed on an e-commerce website, there are several follow-up actions related to the purchase. It's therefore important to conduct a post-purchase functionality test to see if the customer can enjoy a few features, such as the following:
The choice to cancel or change the quantity of the order
The ability to review the recent order and history of purchased items
The option to change billing/shipping or any other profile information.
7 critical features to test in an e-commerce application
One of the main reasons for e-commerce testing is to check the website/application for functionality & usability, user-friendliness, and security. To streamline the process, the following important features need to be tested on your website/app.
Website functionality for different user scenarios
An e-commerce website functions differently for different user profiles. This means that a customer, a sales representative, and an online shop manager, for example, will get different user experience, from a functional perspective. It is therefore necessary that an e-commerce test case covers the varied operations for all user types and scenarios.
Compatibility with web browsers
It's critical to test your e-commerce applications to ensure that they're compatible with various types of web browsers, such as Google Chrome, Internet Explorer, Opera, Firefox, Safari, and so on. This is necessary because visitors to your website will be using different web browser types, and you would want their experience smooth, without any discouraging technical malfunctions.
Application workflow
To offer a pleasurable, stress-free e-commerce experience to visitors, it's important to test the entire workflow of your e-commerce platform that consists of such features as login & signup options, sorting function, search feature, shopping cart add/remove function, payment gateway & processing, and so on.
Mobile responsiveness
According to Statista, a popular online resource for market and consumer data:
"Mobile accounts for approximately half of web traffic worldwide. In the second quarter of 2022, mobile devices (excluding tablets) generated 58.99 percent of global website traffic, consistently hovering around the 50 percent mark since the beginning of 2017 before permanently surpassing it in 2020."
With the rising number of users now coming from mobile digital devices (as seen above), companies have to reconsider their e-commerce strategy and adopt a mobile-first approach in their e-commerce applications. One key takeaway here for any e-commerce website manager is to test the responsive design of the application in mobile devices of various screen sizes and qualities.
Social media integration
No matter the type of e-commerce website or application, social media is one of the major factors that will determine its success. But to reap full benefits here, you need to ensure that social media integration is fully and properly aligned with the design and workflow of your website, and there's no better way to do so than by website testing.
Security & vulnerability assessments
No doubt, tests to check for security and vulnerability problems is one of the most vital measures to consider during e-commerce testing. Since e-commerce applications involve dealing with lots of valuable information, such as customers' personal and financial details, taking cyber security issues into account in your website testing and optimization becomes non-negotiable. There are various testing options available, including SQL Injection and ethical hacks on the login.
SEO-related aspects
To earn visibility and win higher rankings in top search engines, it's helpful to check that the various SEO strategy elements, like the title tags, image alt tags, URL structure, meta descriptions, and so on, are all implemented correctly and match the requirements.
Apart from the listed features, other common functions to test in e-commerce applications are: website content, web page format, cookies, website accessibility, social buttons, changeability of features (content, links, shipping settings, etc.), analytics, etc.
Conclusion
For an e-commerce business, quick and effective platform testing means outstanding customer experience, which will lead to profits. On the other hand, when there are issues with quality with an e-commerce application, customers grow dissatisfied, which, needless to say, results in loss of market and sales opportunities.
It's therefore necessary that businesses effectively communicate with their QA team and ensure that their e-commerce testing systems give their website unparalleled efficiency and robustness. 
For more tips about e-commerce, check out our previous blogs.